Mental models are the inner representation about how things work in the outer world.
They affect how you work with information and determine decisions.
Double-loop learning uses feedback to shape decisions, as well as the decision-making rules and their underlying model.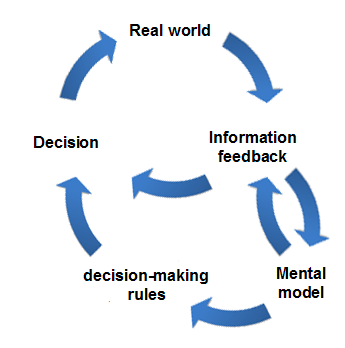 Are you a single-loop learner ? Try  paying attention to your decision-making habits. This makes you become aware of which personal beliefs and mental models make you do things. Adjust your beliefs and you will take different decisions. The world will be different as you act and perceive it with a self-improved model of reality. Recursive positive feedback loops amplify your chosen beliefs. You manifest your reality.
(Image source: Wikipedia)