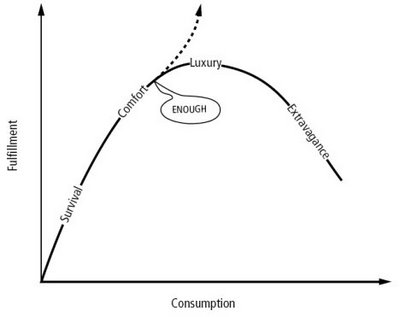 How much life energy are you trading against money ?
Every dollar you spend = the amount of your life energy it took to get it.
Money = life energy.
The hours left in your life are a finite resource, not infinite.
Every time I spend about $______ , I am trading about an hour of my life energy.
When I buy ______ , I am trading ______ hours of my life.
The key question: Is it worth it?
I only have ______ hours left in my life.
Apply three questions to each expense:
1. Did I receive fulfillment and satisfaction in proportion to the life energy spent?
2. Is this expenditure of life energy in alignment with my values, goals and life purpose?
3. How might this expenditure change if I didn't have to work for a living?
Am I making a living or making a dying ?
What is the purpose of work ? Work should be whatever you do in alignment with
your purpose in life.
You will work for pay for a finite period of time. Maximize your income, then
stop when you have enough.
You will have enough.
How do you want to spend the remaining hours ?
(Inspired by the book "Your Money or Your Life")
"To be frugal means to have a high joy-to-stuff ratio."